Air Transat just celebrated its 30th anniversary in 2017, carrying nearly 4.5 million passengers to approximately 60 destinations in 26 countries every year. Fly direct from Glasgow to Toronto & Vancouver (with connecting flights to Calgary & Montreal). 
Quick Links
Air Transat Destinations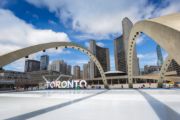 Air Transat Glasgow Airport
Airport Services and Facilities
Check out the services and facilities available at Glasgow Airport before your Air Transat flight
Learn More
Book Airport Parking
Book your airport parking online in advance to save both time and money before your Air Transat flight
Book Now
Coronavirus Testing
Book your Rapid Antigen or PCR Test online before your Air Transat flight
Learn More
Cabin Baggage
Air Transat Baggage Allowances
Cabin baggage varies for each flight.
Please use the Air Transat website to check your allowance.
Learn More
Contact the Handling Agent
Lost Something Onboard?
Swissport
Tel: 07834 750 567 (6am-9pm)
Tel: 0141 848 4358 (9pm-6am)
Email Swissport
Need to get in touch with Air Transat?
Contact Air Transat
Contact: 00 800 87 26 72 83 - This is a toll-free number. Please ensure that you dial the number exactly as shown (including the 00 prefix) and that international dialing is enabled on your landline or mobile telephone.
International Code: TS
Departs From: Terminal 2