Glasgow Airport's FlightPath Fund awarded more than £120,000 in this year to help support 62 charities and community groups in Renfrewshire, Glasgow, East and West Dunbartonshire.
Representatives from community groups and charities to benefit from FlightPath Fund support in 2023 were joined by local politicians and members of Glasgow Airport's senior management team at a celebratory event hosted by Clydebank Community Sports Hub, one of the organisations to receive support this year.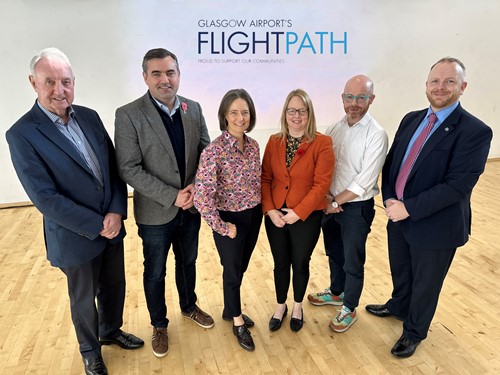 A diverse range of groups received support from the FlightPath Fund in 2023 with award totals ranging from £300 to help a community trust garden project to over £5,000 to purchase a safety boat for a sea scout group.
Other awardees included local disability associations, Scout and Girl Guide groups, sports clubs, community improvement organisations and allotment associations. £4,700 was awarded to fund a mental health and well-being project set up by Carers of West Dunbartonshire, while the Clydebank Community Sports Hub received £2,700 to put on musical support sessions for local adults with complex needs.
 Ronald Leitch, Operations Director at Glasgow Airport, said: "Once again it was great to meet with so many of the groups and organisations to have received support from the FlightPath Fund at the end of year event.
"The FlightPath Fund plays a key role in how we work with and support our neighbouring communities, particularly given than many of the thousands of people employed across the airport love locally.
"I am incredibly proud of the work the FlightPath Fund has done over the years and on behalf of everyone at the airport I would like to give special thanks to its chair Archie Hunter and all the committee members who volunteer their time throughout each year."

Established in 2010, the FlightPath Fund was set up to provide grant assistance to local organisations working in and around the airport community.  Since its inception, the fund has given £1.8 million in donations to over 800 charities and community groups with a focus on improving education, employment and the environment.
The FlightPath Fund committee, includes elected members or representatives from each of the four council areas that neighbour the airport, operates independently of th
e airport and meets every two months.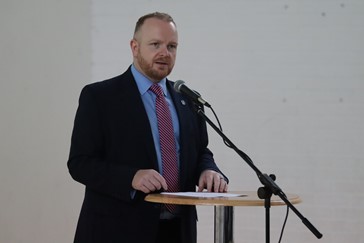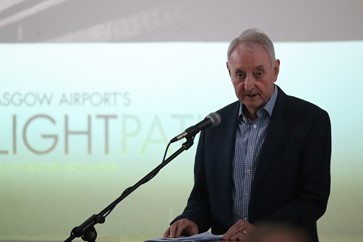 Glasgow Airport's passenger
s also play an important role by contributing unused currency through our FlightPath Fund collection globes placed throughout the terminal. This year nearly £10,000 was collected via the globes.
The Fund's Chair Archie Hunter said: "The FlightPath Fund has continued to have a positive impact on the neighbouring communities surrounding the airport during the last 13 years. It is no overstatement to say that the £1.8m awarded during this time has made a huge difference to the lives of many people across Glasgow, Renfrewshire, East Dunbart
onshire and West Dunbartonshire.  
"Everyone who works at Glasgow Airport, and the many passengers who contribute through the charity collection globes throughout the terminal, should be rightly proud of work carried out by the FlightPath Fund as none of it would be possible without their continued support."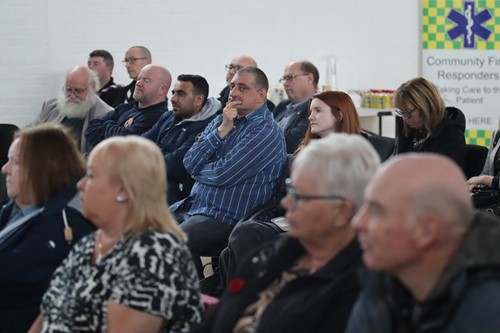 The FlightPath Fund will return in 2023. To apply for FlightPath Fund support visit: FlightPath Fund | Glasgow Airport