WestJet is one of the very few airlines globally that does not commercially overbook. Together with its regional airline, WestJet Encore, WestJet offers scheduled service to more than 100 destinations in North America, Central America, the Caribbean and Europe and to more than 175 destinations in over 20 countries through our airline partnerships.
WestJet Destinations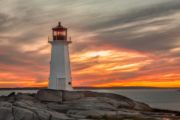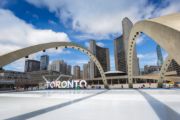 WestJet Glasgow Airport
Airport Services and Facilities
Check out the services and facilities available at Glasgow Airport before your WestJet flight
Learn More
Book Airport Parking
Book your airport parking online in advance to save both time and money before your WestJet flight
Book Now
Coronavirus Testing
Book your Rapid Antigen or PCR Test online before your WestJet flight
Cabin Baggage
WestJet Baggage Allowances
Cabin baggage varies on your ticket type.
Please use the WestJet website to check your allowance.
Learn More
Contact the Handling Agent
Lost Something Onboard?
Menzies Handling
Tel: 0141 887 0298 (24hrs)
Email Menzies
Need to get in touch with WestJet?
Contact WestJet
Contact: 1-888-937-8538
International Code: WS
Departs From: Terminal 1