Glasgow Airport's FlightPath Fund awarded more than £85,000 in 2022 to help support 64 charities and community groups in Renfrewshire, Glasgow, East and West Dunbartonshire.
Representatives from community groups and charities to benefit from FlightPath Fund support in 2022 were joined by local politicians and members of Glasgow Airport's senior management team at a celebratory event hosted by Erskine Arts, one of the organisations to received support this year.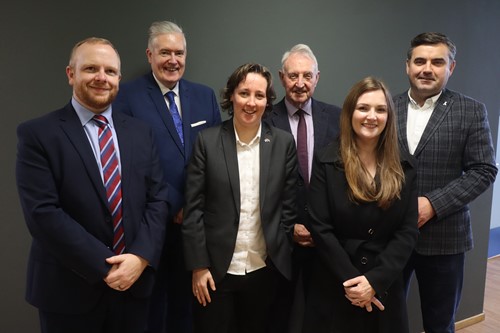 A diverse range of groups received support from the FlightPath Fund in 2022 with award totals ranging from £200 to help pay for kits for several children's football teams to over £5,000 to ensure 10 local primary schools can take part in a Science, Technology, Engineering and Mathematics (STEM) project in 2023.
Other awardees included local disability associations, Scout groups, sports clubs, community improvement organisations and over £4,100 was provided for a theatre company to perform a sustainability-themed play in primary schools across the four local authority areas.
Ronald Leitch, Operations Director at Glasgow Airport, said: "It was fantastic to meet with so many of the groups that have received support from the FlightPath Fund at the end of year event.
"How we work with and support the communities is very important to Glasgow Airport and is a core part of our wider sustainability strategy. Myself and my colleagues are incredibly proud of the work the FlightPath Fund has done over the years on our behalf.
"We are also hugely grateful to the Fund's Chair Archie Hunter and committee members who volunteer their time to vet hundreds of applications, speak with groups applying for support and meet throughout the year to designate funding awards."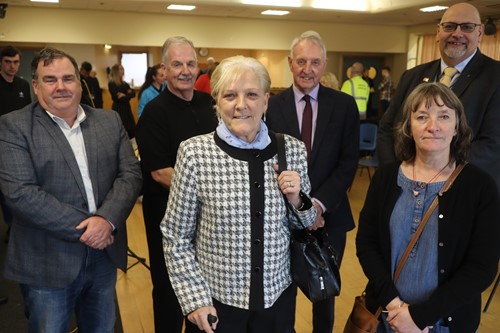 Established in 2010, the FlightPath Fund was set up to provide grant assistance to local organisations working in and around the airport community.  Since its inception, the fund has given £1.7 million in donations to over 750 charities and community groups with a focus on improving education, employment and the environment.
The FlightPath Fund committee, includes elected members or representatives from each of the four council areas that neighbour the airport, operates independently of the airport and meets every two months. 
The Fund's Chair Archie Hunter said: "The FlightPath Fund has had an undoubtedly positive impact on local communities which neighbour the airport and has been a force for good through its support for literally hundreds of charities and groups across four local authorities.  
"Our end of year event gives the committee members and the Airport's team the opportunity to meet with representatives from the groups to benefit from the Fund. It was most pleasing to speak to these people who are both passionate about the work they do and grateful for the support received from the FlightPath Fund in 2022
"Special mention must also go to Glasgow Airport, for which none of the good work of the FlightPath Fund would be possible without its continued commitment. Operations Director Ronald Leitch and his team continue to be our biggest champions and we are grateful for their support."

To apply for FlightPath Fund support visit: FlightPath Fund | Glasgow Airport