Glasgow Airport's FlightPath Fund has awarded £2500 to the Bikes for Refugees Scotland charity.
The funds will be used by the Scotland-wide charity to support its 'Brake the Cycle: Supporting the Resettlement of New Scots' project.
The award package will help the charity refurbish and distribute 75 donated bicycles for free alongside New Scots Welcome Packs containing essential bike accessories such as helmets, locks and lights.
Each welcome pack will also include information and resources concerning other free community services and activities to support the resettlement of refugees and asylum seekers in Glasgow and beyond. This will include support to recently arrived Afghan and Ukrainian refugees.
Steven McCluskey, founder of Bikes for Refugees Scotland, said: "We would like to thank the FlightPath Fund Committee for this much-needed support. This funding will help to provide new Scots refugees with a warm welcome to Scotland and provide essential free mobility.
"Gaining access to bikes is essential to helping our service users gain access to meetings, community services and activities as well as helping to promote mental wellbeing amongst individuals and families who have experienced much hardship and trauma."
Bikes for Refugees operates two hubs in Edinburgh and Glasgow staffed by part-time project workers and volunteers. As well as distributing bikes, the charity also helps refugees and asylum seekers gain access to nationally-accredited cycle mechanic training opportunities. Many of the charity's volunteers are themselves refugees and the training allows them to refurbish bikes for their peers.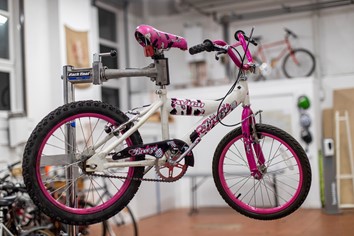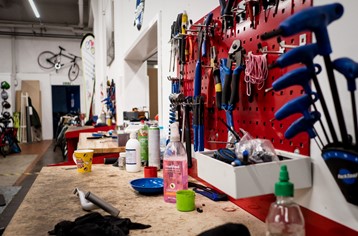 Archie Hunter, Chair of the FlightPath Fund, said: "Bikes for Refugees Scotland is a fantastic charity delivering practical and sustainable support to some of the most vulnerable people in our society.
"The Committee was keen to support this very worthy organization's efforts to not only welcome New Scots, but to help give them every opportunity available to settle into their new homes and communities."
Over £90,000 has been made available by the FlightPath in 2022 and the Fund's Committee is continuing to urge neighbouring groups and organisations to submit applications.

The FlightPath Fund's Committee is keen to hear from and support sustainability-themed projects aimed at improving the environment in the communities local to the airport.
The FlightPath Fund's committee, which includes elected representatives from each of the four local authority areas, meets on regularly throughout the year to consider all applications made and to allocate any agreed financial support.
The next meeting is on September 16 and applications must be submitted no later than three weeks prior to the meeting.
To find out more about applying for funding support, visit: FlightPath Fund | Glasgow Airport and download the application form and our funding guidelines.
For further information on Bikes for Refugees visit: Bikes for Refugees Scotland | READ OUR NEWS