PLAY is a Icelandic low-cost airline operating flights between North America and Europe. PLAY offers low-cost flights and a safe and pleasant journey in their new and comfortable Airbus aircraft. They offer direct flights from Glasgow to Iceland with connections in Iceland to five North American destinations on their network.  
PLAY Airlines Destinations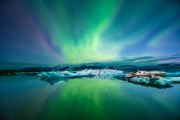 Cabin Baggage
PLAY Airlines Baggage Allowances
Small Personal Item/Bag: 10kg, must fit under the seat in front of you
Carry-On Baggage: 12kg included in PLAY value and PLAY flex, must fit in the overhead lockers
Learn More
Need to get in touch with PLAY Airlines?
Contact PLAY Airlines
Facebook Messenger at PlayAirlines
WhatsApp Messaging via +354 860 4500 (not possible to call the number)
Instagram direct message @playairlines
Twitter direct message @PLAYairlines
International Code: FPY
Departs From: Terminal 1