The best rewards come to those who search the hardest, and similarly, some of Berlin's best attractions are only found with a bit of digging, or in this case, knowing a Berlin local who knows the city by heart.
1. Teledisko
You haven't truly experienced a rave until you've done it in a phone booth. The world's smallest disco fits three people and is complete with a disco ball, strobe lights and even dry ice for a party unlike any other.
2. Mauerpark
A regular Sunday occurrence, Mauerpark is famous for its flea market. However, the largest attraction is the Bearpit Karaoke: happening whenever creator Joe Hatchiban turns up with his speakers. It fosters an atmosphere that can only come from several hundred enthusiastic people cheering everyone on, whether they can sing or not. 
3. Spreepark
Abandoned theme parks are eerily beautiful and Spreepark is no exception. You can book a guided tour to get inside where graffiti-splashed Teacups and empty buildings offer a surreal and slightly spooky experience.  
4. Viktoriapark
The secret of this urban park with tiered waterfall is the small hill which offers panoramic views of the city. At the back of the park, you'll find a seasonal beer garden which during the summer months has DJs to keep the party going after sunset.
Nestled in the Mitte neighbourhood is a time machine masquerading as a 1920's ballroom. Restored in 2005 but with the original faded décor left intact, an evening tango here will leave you wondering whether those years have actually passed.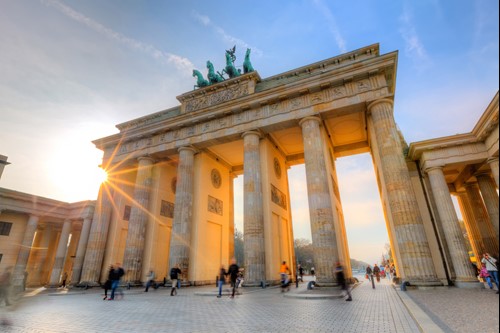 Berlin's oldest restaurant is right by the courthouse and has been serving comfort food to judges and lawyers since 1621. Must-try dishes include pork knuckles and bouletten (German meat balls).
7. Tausend
With its steel door tucked away under a railway bridge, Tausend looks more like a spy safehouse than one of Berlin's secret bars. If you do manage to find it though you'll get some well-earned (and fancy) cocktails for your troubles.