There's no better feeling than arriving at the airport ready to get your hard-earned holiday underway.
Between the months of June and August there's a great vibe about the airport as each day thousands of excited passengers travel through the terminal destined to spend a week or two soaking up the sun or exploring their chosen destination.
Like most airports, the school summer holiday period is our busiest time of the year. Around 70% of the total number of passengers we welcome each year travel during this time.
Although the airport will be busier than usual, we will have additional staff on hand to offer help and support to ensure you enjoy a safe and pleasant experience as you travel.
Arrive in good time
There are many ways you can help make your journey though the airport as seamless as possible and it starts with your arrival time. Be sure to check your airline's recommended check-in time. You don't want to be too early and you certainly don't want to be late. The general rule is to arrive three hours before an international flight and two hours for domestic.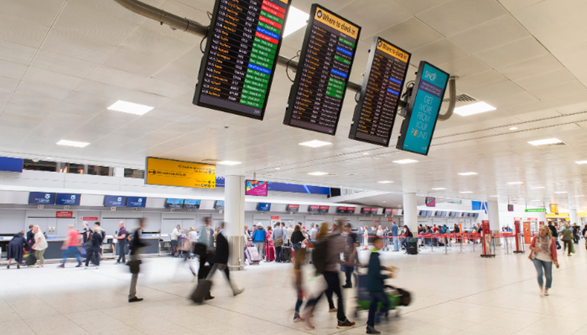 Make sure you've got what you need
It might sound obvious, but don't forget your Passport. You'd be surprised how often people set off for their holidays and forget the most important document. Create a check list and put this at the top of it! Make sure you have your boarding passes and check-in information required by your airline.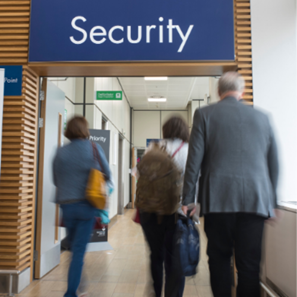 Preparing for security  
During the summer our Central Search facility can be busy, particularly during peak times of the day such as early morning and lunchtime. While you might see queues during these periods, they are well-managed and move quickly, but your safety and security is always the main priority of our teams.
Here's some quick tips to help you prepare for security: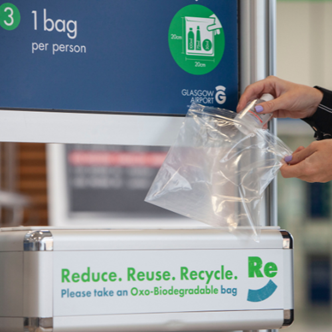 Always check which items can and can't be taken in your hold luggage – the one you're checking in.
Remember the 100ml liquid rule remains in place and these items should be placed in one of the clear biodegradable bags provided.
We have two helpful preparation stations in the main check-in hall and just before you enter the
 Central Search facility to help you prepare for security and dispose of any liquids over 100ml
When loading your tray, make sure any electrical equipment
such as phones, laptops and tablets are placed in a separate tray
Jackets, belts, coins and watches should also be placed in a tray.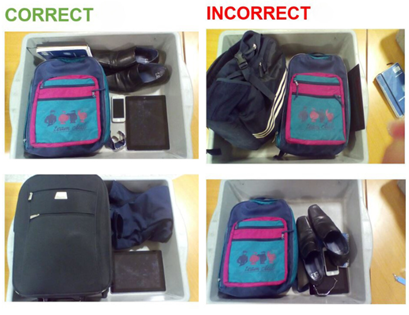 It's worth checking the security section of the website to find more about how you can make your journey through security a seamless one. There's lots of information on how to correctly prepare hold and hand luggage and a help FAQ section.
A safe and pleasant journey for all
The airport experience is where the holiday begins for many passengers travelling during the summer season and there's nothing wrong with that.
Millions of people who pass through our airport each year and do so without incident thanks to our industry-leading Campus Watch initiative, which has been in operation for 10 years.
In the event of a potentially disruptive situation, the thousands of people employed across the airport operate on a 'Spot It, Share It, Stop It' to initiate any required action.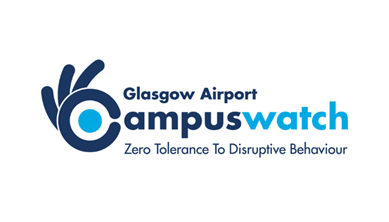 While instances of this type of behaviour continues to be extremely rare, we will also continue to operate a zero-tolerance approach to ensure the safety and well-being of our passengers and staff.
If you encounter a situation like this, please alert a member of the team.